WHERE RITUAL MEETS HEALING
give the gift of health this holiday
Latte blends that tap into the medicinal power of ceremonial-grade matcha, ceremonial-grade cacao, functional mushrooms extracts, and Ayurvedic herbs. Transform your relationship with caffeine, enhance your sleep cycles, and improve your digestion.
the blends speak for themselves
Monica M
I'm a nutritionist here in Bend, OR and I can certainly say this is the best tasting, quality matcha I've tried on the market! I'm officially hooked.
claire ollila
The best ceremonial cacao you will find on the market. It's my favorite part of my morning ritual and brings me SO MUCH joy knowing I'm fueling my bod with the best nature has to offer. It is straight up magical.
Meagan M
A way better coffee alternative. This mushroom matcha has been a god sent. 10/10 on flavor and 10/10 on mood balancing/clean energy.
lilly p
If you're looking for a naughty-tasting, but truly healthy cacao blend, this is it. Incredible taste and even better health benefits. I'm obsessed.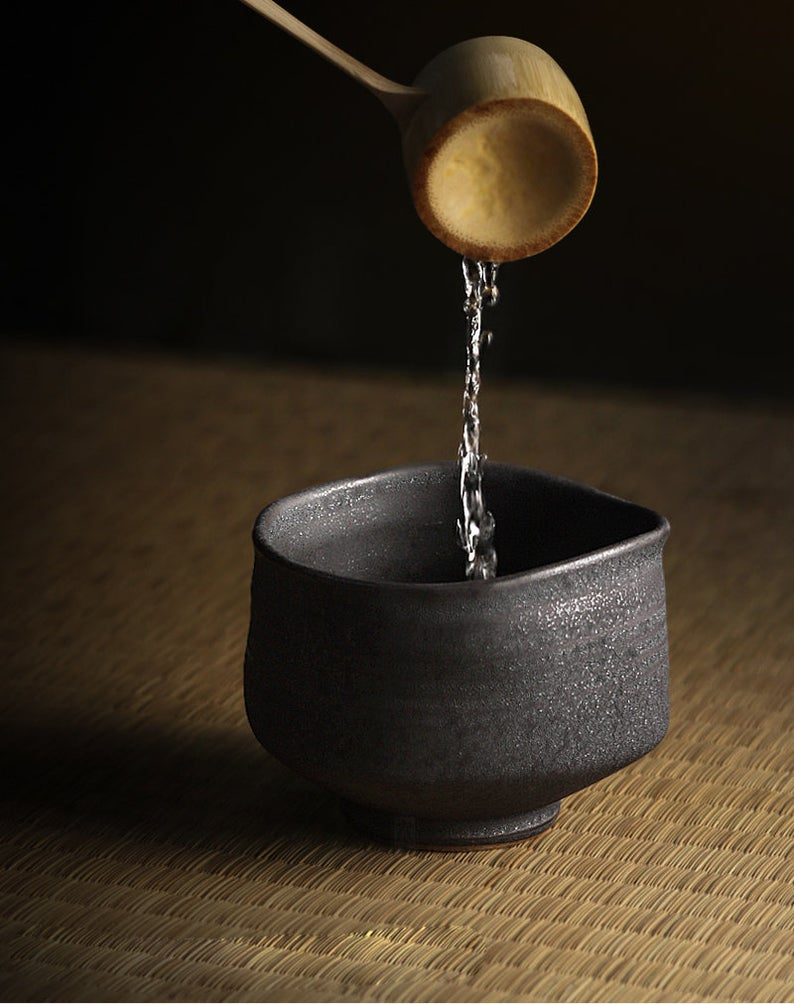 honoring the roots
So much of modern life depletes our innate life force, and few of us have rituals that connect us to the self beyond responsibility or survival. As a species, we have become disconnected to our true nature, nature itself, and spirit. Curating meaningful rituals for oneself is how we evolve, it is how we tune into the Truth.
We aim to bring forth the transformative practices of ancient monks, shamans, and teachers while still honoring the sacredness of these rituals.
Japanese monks used green tea and matcha to stay awake through long bouts of meditation, which evolved into a spiritual practice to access a deep sense of harmony, tranquility, and purity. Peruvian shamans throughout history have utilized ceremonial cacao as an access point into the interior of their being, presence, bliss, and to support underlying physical ailments or conditions. Mushrooms have been used for decades in Chinese Medicine and in Latin American countries.
Although mushrooms may feel "new" in the states, they are ancient tools in many other countries. They are not a trend to most, they are a form of healing..
faqs
Mushroom Cacao Mix one cup of your choice of hot milk (175F) and 1.5 tbsp of Ascend Mushroom Cacao into a high-speed blender (for best results). Blend on high for 30 seconds. Take a deep breath, and enjoy.
Mushroom Matcha Whisk 2-3 oz of hot water (175F) and 1 tbsp of Ascend Mushroom Matcha (with a matcha whisk/frother) until fully blended. Top with 6-8 oz of your choice of liquid. Take a deep breath, and enjoy.
MATCHA BLEND You can expect matcha to taste like a less bitter, creamier version of green tea with no bitter aftertaste and naturally sweet notes.
CACAO BLEND Prepare your taste buds for a luxurious, nutty, and nutrient-dense hot chocolate experience.
Note* Ascend was not designed to taste like mushrooms.
Nope. The mushrooms in these blends are not psychoactive or hallucinogenic. But how cool would that be? :-)
Ceremonial Grade Cacao is traditionally used in Mayan/Aztec cultures in Peru for physical and spiritual healing. In the states, Ceremonial typically means it is the highest quality and least processed. And, not all Ceremonial Cacao is the same. The flavor profile and nutrient density all depend on the farmer's harvesting techniques.
Ceremonial Grade Matcha is traditionally used in Japanese Tea Ceremonies. Ceremonial means the matcha is the first harvest of the year which is the least bitter and highest in nutrients (antioxidants and l-theanine). Not all ceremonial matcha is the same. The flavor profile, color, and nutrient density all depend on the specific farmer's way of harvesting the leaves. Our matcha powder is curated from only the youngest and freshest leaves to optimize taste and nutrient density.
OUR CEREMONIAL GRADE MATCHA is sourced from Uji, Kyoto (world renowned for being the best matcha on the planet) by a passionate matcha farm.
OUR CEREMONIAL GRADE CACAO is sourced from the High Amazon Jungle in Peru by a family of incredible cacao farmers. Every purchase you make contributes to our farmer's fair wages.
We use USDA Certified Organic mushrooms that are triple extracted for maximum bioavailability.
The triple extraction takes about 120 days and consists of a fermentation process, hot water extraction, and an alcohol extraction to extract as much fiber out of the mushrooms as possible so all that's left is the benefits. ~98% fruiting body. Grown on brown rice.
Harvested in Southern California.
It truly depends on your tolerance and sensitivity to caffeine, but we would say it is safe to drink 1-4 servings per day. For the matcha, it is ideal to stop use after 3 pm to maintain proper sleep rhythms. For the cacao, stop use after 7-8 pm depending on how it affects you.
Please do not compare the mg of caffeine in our drinks to what you have experienced with coffee. Caffeine numbers need context. Both of our blends have a high content of L-Theanine and/or other elements that greatly affect how caffeine metabolizes in your body.
MATCHA BLEND 40-80mg of caffeine per serving.
CACAO BLEND 20-30 mg of caffeine per serving.
As of now, we do not do returns. If you are thinking about testing our product, we recommend purchasing the sample packs to discover if this is the right blend for you : )